Home
LogonServer Technologies is a global leader in proving professional server management, server security, server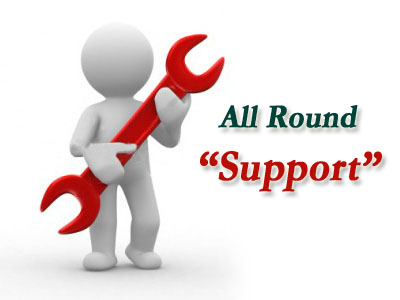 support, technical support, custom solutions and outsourced web hosting support services. We will manage and monitor your server 24x7x365. We offers excellent quality and cost effective services include 24/7 server management services, technical support, remote server management and server monitoring services. Whether you are a company or an individual owning VPS, Dedicated and Cloud servers with Windows or Linux operating system, we are going to manage your server. If you looking for hiring the best server management company to manage your servers, you came to right place.
The primary goal of our server management service is to keep your system running smoothly, fix recurring problems, secure the server, optimize services and minimize downtime so that your system runs better. Our trained and professional 24×7 server management team will be available 24x7x365 to resolve all your server issues. Our server support team handles all aspects of remote server setup, 24×7 server monitoring, server software installation, server management and server upgrades. Whether you are setting up a brand new server, migrating from an old server to new server, installing your first ever server, or performing any server upgrades, LogonServer Technologies will do it smoothly for you.
Our team of RedHat Certified IT support professionals have come together with a sole aim of providing unparalleled

expert server support and management services to our clients. We are committed to provide expert server support services and guidance to our customers to enable their business growth extraordinarily.
LogonServer Technologies can support all your needs from advising, purchasing hardware/software and configuring systems, through on-going server and system management, including security consultation and patch updating.